9 Stories to Watch During Black History Month
Movies and TV Shows to Watch for Black History Month and Beyond
In honor of Black History Month, I wanted to share some movies and TV shows that tell stories of Black people. Some deal with social justice issues regarding race, and some showcase Black excellence. It's important to watch and educate ourselves on how we can be better people for others. During Black History Month, it's especially important to understand the successes and joy that Black people have maintained during periods of civil disruption.
---
Fruitvale Station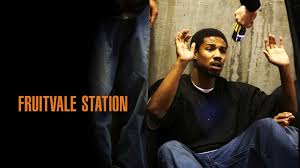 What it's about: This film recounts the events before Oscar Julius Grant III was murdered by a BART police officer. Based on the true story, the movie follows Grant as he tries to gain control over his life after being released from prison. 
Why I recommend it: Fruitvale Station not only depicts police violence but also shows Grant's heartwarming interactions with his daughter, girlfriend, and family. The movie shows a Black man caring for the people he loves while trying to get his life back on track. For example, the 22 year old spends New Year's Eve running different errands, including getting a birthday cake for his mom and helping a woman with a New Year's party.  Too many times Black men are depicted as drug dealers and criminals. Here, we see Grant getting his life back on track after messing up. Unfortunately, his life ends before he can make many changes to his life.
Where to Watch: Netflix
Trigger Warning: Violence
13th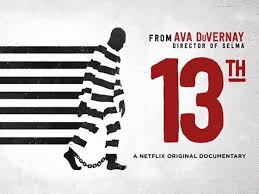 What it's about: 13th is a documentary that tells the story of over 400 years of oppression, starting from slavery and continuing through the 2010s and Black Lives Matter marches. It goes in-depth about the systems that developed after slavery, sharecropping, Jim Crow, and the War on Drugs, eloquently piecing these events together to educate others about the history of racial prejudice against Black people.
Why I recommend it: 13th is a great way for people to understand the systems that Black people have lived through. It is a graphic and robust reminder that just because slavery ended and Jim Crow laws have been abolished does not mean that Black people are not facing discrimination every day. It's also a reminder that slavery and Jim Crow weren't the only systems of oppression; sharecropping, the loopholes in the 13th Amendment, and the War on Drugs have produced the perception that Black people are criminals.
Where to watch: Netflix
Trigger Warning: Violence, Death, Police Violence
Hidden Figures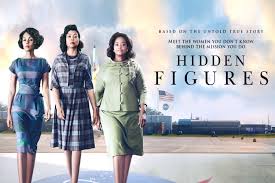 What it's about: Hidden Figures tells the story of how three Black female scientists and mathematicians helped send the astronaut John Glenn into orbit. Katherine Johnson, Dorothy Vaughan, and Mary Jackson aid NASA in the space race while being the only Black women in a room full of white male scientists.
Why I recommend it: This true story breaks the common stereotypes of Black women in the media, such as the "angry Black woman" and "mammy." These women work hard in a white male-dominated career and propel the United States deeper into the Space Race. Johnson, Vaughan, and Jackson are prime examples of Black women being true, unapologetic, brilliant, and powerful.
Where to Watch: Disney +
Crack: Cocaine, Corruption, & Conspiracy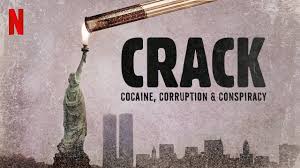 What it's about: Crack is a documentary about the popularization of crack cocaine in the 1980s. It includes stories and experiences from former police officers, politicians, former drug users, and former drug dealers. The film takes the viewer throughout the Regan, Bush, and Clinton administrations to see how they each tackled the epidemic of crack and powder cocaine.
Why I recommend: This film perfectly answers the questions "Why did this happen?" and "How did it happen?" Crack shows how Black communities were disproportionately affected by the US government, and watching this documentary is a great way to understand the stereotypes and hardships that stemmed from the War on Drugs.
Trigger Warning: Abuse, Police Violence, Substance Abuse
Where to Watch: Netflix
The Godmother of Rock & Roll: Sister Rosetta Tharpe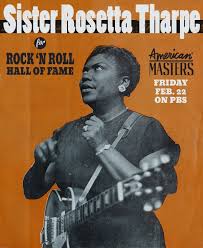 What it's about: This hour-long documentary tells the life of Sister Rosetta Tharpe, a girl from Cotton Plant, Arkansas, who was introduced to music through gospel. Sister Tharpe started performing in churches and managed to wow different crowds with her talent for guitar. Sister Tharpe was able to blend her classic gospel style with the conventional music being played for whiter audiences.
Why I recommend it: I originally watched this for my choir class, and I was hooked on her story. Sister Rosetta Tharpe was a woman who not only stuck to her gospel roots but also incorporated her electric guitar into multiple genres of music. She became a major influence on other Black and white rock & roll artists and audiences. This documentary displays how talented and successful Tharpe was while detailing a Black woman's enduring impact on how rock & roll music is played.
Where to Watch: Vimeo 
The Wiz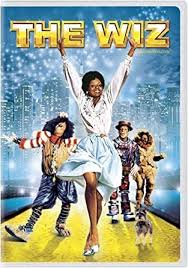 What it's about: The Wiz is a variation of The Wizard of Oz that incorporates more RnB, Disco, and Pop 1970s-esque music. The cast consists of Black actors, singers, and dancers.
Why I recommend it: The Wiz is the personification of Black Excellence. Everything is beautiful, from the vocal talents of Diana Ross, Michael Jackson, and Richard Pryor to the different styles of dance incorporated into the film. With a predominantly Black cast, it brings new life and excitement to the classic Wizard of Oz.
Where to Watch: Hulu
I Am Not Your Negro
What it's about: I Am Not Your Negro was adapted from the unfinished book of famous writer James Baldwin. In the movie, he goes in-depth about his connections to three central civil rights leaders — Dr. Martin Luther King, Jr., Medgar Evers, and Malcolm X — while describing the effects that their work had on the country and Black people in America.
Why I recommend it: I am Not Your Negro positions Baldwin's lens on American society during this era of civil rights. Baldwin explains how the nation's perceptions of white people differ from those of Black people. The movie explains that Black people during this time were seen as criminals. The film does this extremely well by showing stereotypes and caricatures of how Black people were perceived in the 19th and 20th centuries. An amazing quote from the film that stuck with me is "The story of the Negro in America is the story of America." Black people have shaped much of American culture through the arts, economy, maths and sciences, and technology. Especially during Black History Month, it's imperative that everyone recognize that Black people have been the backbone of the United States.
Where to Watch: Netflix, Hulu
Judas and the Black Messiah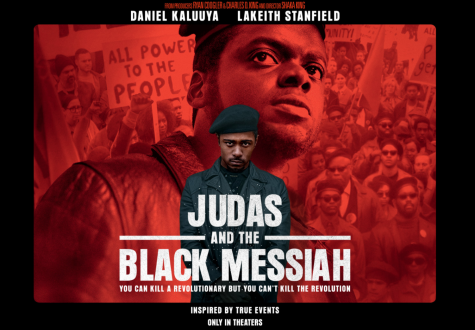 What it's about: Judas and the Black Messiah is based on the life of Fred Hampton, the Chairman of the Illinois chapter of the Black Panther Party, and his mission to unite Chicago by providing better resources for his community. However, there's a Panther that's working secretly for the FBI and giving information to a federal detective. The movie navigates the dynamic between the "Judas" working for the FBI and the "Black Messiah" who is working to better Chicago.
Why I recommend it: The movie truthfully depicts the later points in Hampton's life before his death at 21 years old. It perfectly shows that the most threatening person in the country is one that can bring unity as the FBI described Hampton as a man whose aim was to spread hatred and terror across the country. The FBI misrepresented Hampton and the Black Panther Party by portraying it as a hate group, rather than a group whose goal was to unify Black people. Hampton was able to bring together people of different backgrounds while also saving young Black kids in Chicago. The end of the movie made me think of how much could have been done if Hampton were still alive. 
Trigger Warning: Violence, Death
Where to Watch: In theaters, HBO Max
When They See Us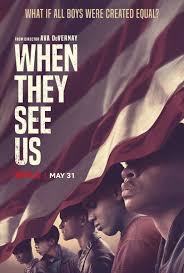 What it's about: When They See Us is a limited series that tells the story of the 1989 Central Park jogger case where a woman was beaten and raped by a man in the middle of Central Park. Five Black kids are charged with this crime that they did not commit, eventually leading each of them to serve time in prison. People across the country began to threaten the kids. Donald Trump even took out a full-page ad in a newspaper that read "Bring back the death penalty," alluding to the kids. The story depicts the real events that the Exonerated Five, formerly known as the Central Park Five, faced in life and prison. 
Why I recommend it: Viewers should grab tissues before watching this show because each scene is so beautiful and heart-wrenching. Each episode tells the story of five innocent Black teenagers trying to survive in a country that only sees them as animals. Meanwhile, the police force develops the so-called "Central Park Jogger" case using the stereotypes of Black men being physically and sexually aggressive. The show opens eyes and hearts to the idea that Black people have been and are living in a country that doesn't see them as people but as criminals. 
Trigger Warning: Violence, Sexual Assault, Death
Where to Watch: Netflix
---
These stories are wonderful for everyone to watch, especially for the SLS community. "Enter to learn, go forth to serve" is a motto that everyone preaches at St. Luke's; to live up to these words, it's vital that we take the time to learn about Black history and art. I hope everyone that watches these stories understands the importance of Black people and our contributions to American society. Black history should be recognized every month instead of only in February, so I hope we as a community will continue to educate ourselves throughout the year.