Senior Varsity Captains Reminisce about Spring Sports
Seniors share what they will miss most about spring sports, and what they are doing to stay in touch with fellow teammates.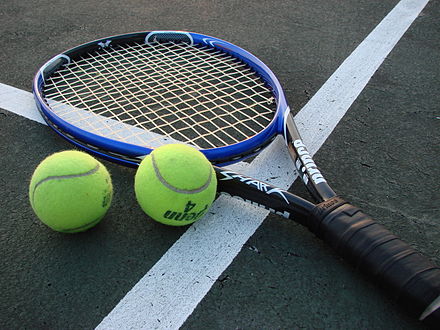 Though spring sports are the last season of the year, they are certainly not least. Every time spring rolls around, St. Luke's students get excited to be a part of their team. The sports are a sign of good weather to come, and athletes get a chance to be outside in the fresh air. It also gives SLS students something to look forward to after spring break. 
Even though Storm athletes were not on the Hilltop for this season, students took a look back on their meaningful experiences during the spring.
This spring season was truly missed, but especially by the seniors. Captain Phoebe Kurth '20 of girls lacrosse said, "For me, lacrosse has been all about being a team." 
Kurth explained, "In general, the team atmosphere is really … my favorite part." It wasn't expected to miss out on this last season, but at least they can look back at the fond memories from the previous years. 
Fellow senior lacrosse captain Kayleigh Bowler '20 thinks of the team's dynamic in a similar way. Bowler added, "Some of my favorite memories have honestly been some of … the worst moments." Kayleigh and Phoebe reflected on the funny times when something went wrong, but nonetheless brought the team closer together.  
The captains laughed as they shared a story about one of the lacrosse games. "One time last year, we showed up to a lacrosse game — everyone was like falling asleep and … nauseous at the end of [that] bus ride— … and no one remembered to bring the ball bag." 
Bowler '20 said, "Little moments like that are so funny to look back on and were so… instrumental in…creating the camaraderie of the team." 
Softball captain Raven Sead '20 shared a story as well. "I remember [in 7th grade] I started playing with the Upper School softball team… [, and] our coach called us in for a meeting. When we got in the room, we saw that there was a movie set up for us." Sead said this was one of their earliest memories from their time on the team. For all of these students, the fun moments of spring sports made their teams feel like a family.  
When asked about what they accomplished on the team individually, tennis captain James Adamini '20 said, "Becoming a captain is always an accomplishment. … Showing… your effort that you've put into the team can be kind of rewarded with a position of leadership." Spring sports have taught students that earning leadership on the team requires time and dedication. 
During spring break, many students have the opportunity to go on the Disney Spring Training Trip in Florida, where they train and bond with their team. This gives students a chance to experience memories that will last a lifetime. Kurth said, "[We are] really fortunate to be able to go on the Disney trips [because] I've made some really great memories." 
Adamini said, "I first went on the Disney Trip when I just joined St. Luke's, and that kind of gave me… a group and a camaraderie together. A lot of people don't really think of tennis as a team sport, but it kind of is… off the court." Students really get to know their teammates by going on the Disney Trips.   
As for the teams' agendas now, girls lacrosse is having weekly Zoom calls. Kurth added, "Sometimes we just talk about all things lacrosse related." 
The softball team has found creative ways to stay competitive, as they are in individual teams, and every week they have a little challenge regarding softball. Sead said, "I think the team has done a really good job maintaining that family vibe." Sead thinks it is because of the strong bond created over the years. Sead commented, "For softball, we create a family on the team." The softball team is certainly staying in touch and trying to make the best out of this situation.  
  The seniors truly loved their time on the teams. Sead shared, "There's nothing like spring for me." 
"I really do think that it's something about being at a school that's the size of St. Luke's where you are able to have the kind of relationship with your team where you can see each other everyday, but you don't have to be each other's best friends…," said Bowler. "You can have your team and your other friends…, [and] that's … really special."
St. Luke's is full of excited kids ready to take on the spring season. Teammates support each other and bond over a shared love of a sport. Throughout the process, they are able to build lasting friendships and enjoy the team wins together. That is what makes spring sports at SLS a unique and fun experience. These families are maintaining their close relationships despite the challenges of this new environment.