SLS Students Weigh in on the New Weight Room
Starting August 31, the St. Luke's community and athletes have had access to the Athletic Center's new weight room and fitness center. Construction for the new space began over the summer, and when it opened this fall, the athletes and coaches were amazed at the improvements.
There are many cutting-edge features added into the facility like a climbing wall, six Peloton bikes, a turf field and hill, assorted weights, and cardio machines. The facility is available for all athletes and sports teams. Student-athletes seeking fitness opportunities can even participate in Weight Room as an after-school activity.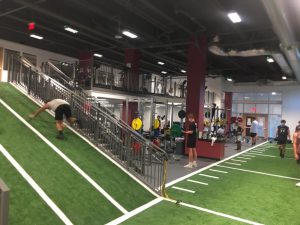 Lewis Cropper '21 has used the weight room often in the past few weeks, and noted that the facility drives personal improvement and helps create strong relationships between student-athletes. 
"The space has gotten much bigger, which allows more athletes to use it," Cropper said. "There's a great group of dedicated athletes that come in every day, and we've created a close bond by motivating and encouraging each other." 
Not only has the improved space been more enjoyable for athletes, but it has also created a strong foundation for training in general. 
"With the new weight room, we will be able to improve our power, agility, and conditioning so we can take our game to the next level," Austin Andersen '21 commented. "I think you will quickly notice a difference in our athletic programs in terms of fitness and physique. In turn, I believe this strong foundation will help to make us better overall teams."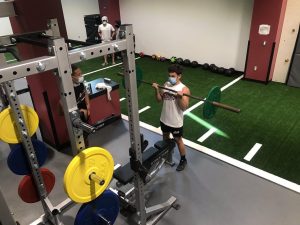 Athletes will certainly have the resources to improve their skills, as trainers from Blue Streak, an athletic training gym, are available in the facility every afternoon to help athletes and teams design specialized workouts. 
Director of Athletics Mr. West expands on this by saying, "The new fitness center is transformational … [T]he opportunities that the new space allows for, in combination with the training staff we have in the space, can support not just our athletic teams but all students."
In light of the pandemic, use of the training facility requires adherence to precautions to ensure the safety and health of the SLS community. The facility is indoors so athletes have to wear masks while training. Sean Clemons '22 said it "has been pretty difficult [to train] because of masks and COVID restrictions." 
Cropper added, "[A]t times it's been hard to catch my breath. However, I've gotten used to it and wearing the mask is only a minor inconvenience." 
Even though athletes do not know if they will be permitted to compete this season, they can still stay in shape, have fun using the new facility, and prepare for future seasons. This new space will benefit the entire SLS community and is a great thing to have in these unpredictable times. With so much uncertainty happening in our world, this is certainly a welcome change. As Andersen mentioned, "It will be a building block for all of our sports programs for years to come." 
About the Writer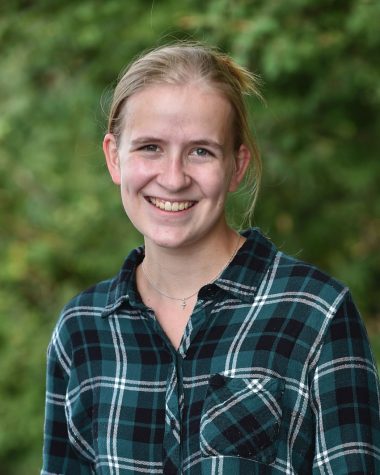 Abby Thomas '23, Sports Editor
Abby Thomas is a sophomore and has been a part of The Sentinel for a year. She is the Sports Editor and plans on continuing writing for The Sentinel in...