Movies and TV Shows to Cure Your Quarantine Blues
Dive into some must-watch movie and TV show recommendations that will surely bring lots of light into your life.
It's easy to get bored with watching the same Netflix show or movie on repeat. So why not take a peek at some other epic movies and shows for you to enjoy?
Movies
Safety: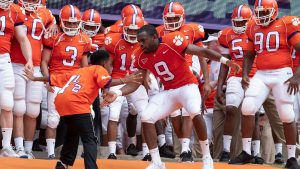 Safety is a true story about brotherhood, family, and persistence. In the movie, you meet Ray McElrathbey, portrayed by Jay Reeves, who receives a scholarship to play football at Clemson University. Ray's mother was in the middle of recovering from a drug addiction, and she could no longer provide for Ray's younger brother Fahmarr, played by Thaddeus J. Mixson. Once Ray arrived at Clemson, he learned to balance his classes, football practices, and take care of his younger brother. He had to step up and raise his brother because his mother couldn't. Safety is an inspiring movie that shows that no matter the hardships you face in life, you always have family and friends to lean on. The movie, released on Disney+, is a must-watch and will surely make you look at football and your loved ones in a different way.
Honest Thief: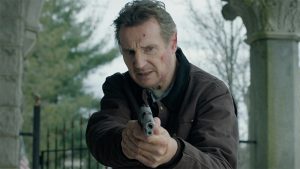 In Honest Thief, Oscar nominee Liam Neeson plays Tom Carter, a former master bank robber. Tom attempts to turn himself in to the FBI in order to get a reduced sentence so he can be with the love of his life, Annie, played by Kate Walsh. But things go awry when two agents, played by Jai Courtney and Anthony Ramos, try to steal his fortune and frame him for murder. Carter then goes on a chase to clear his name and bring the rogue FBI agents to justice. From car chases to safe houses, this action film is filled with intriguing fight scenes, accusations, and revelations. If you're into crime movies, this one's for you.
Soul: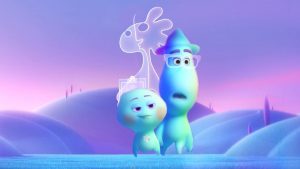 Jamie Foxx and Tina Fey star in this new animated Pixar film. Soul is a story about an aspiring jazz musician, Joe Gardner, who "dies" and gets taken on a journey to help 22, a bodiless soul who longs to find her passion. In the process of trying to find 22's passion, the two end up on Earth again, but in the wrong bodies. Joe must teach 22 the ways the world works. Throughout the rest of the movie, they keep searching for 22's passion, only for Joe to discover that he had his own passion wrong all along. Soul will encourage you to find what makes you you and remember that you have to live life to the fullest. The movie can be found on Disney+, and Foxx and Fey are accompanied by Angela Bassett, Daveed Diggs, Questlove, and Graham Norton. 
TV Shows
Ted Lasso:
Former SNL star Jason Sudeikis plays Ted Lasso, an American college football coach hired to coach AFC Richmond, a professional soccer team in England. AFC Richmond owner Rebecca Welton, played by Hannah Waddingham, hires Ted in hopes that he will destroy the foundation to get back at her ex-husband. With no experience in the game of soccer, Ted receives loads of hate from the AFC Richmond fan base and attempts to bring the team up from ashes. After bringing a newfound joy to the AFC Richmond institution, he becomes a beloved coach. The show is off-the-charts hilarious yet also includes some beautiful moments that will warm your heart. Whether you like soccer or not, this Apple TV+ comedy really is the light we need in the world right now.
The Queen's Gambit:
Anya Taylor-Joy captures the spotlight in her role as Beth Harmon in this Netflix drama inspired by real events. Beth is a teenage chess prodigy who takes the chess world by storm. Orphaned as a young girl, Beth goes through many traumatic experiences as a child. But after the orphanage janitor teaches her how to play chess, Beth gets adopted and begins playing in local competitions. At the age of 17, she goes on to conquer the chess world and seeks to be the world's greatest chess player. Taylor-Joy's performance is mesmerizingly captivating. The cinematography of the show and Scott Frank's directing allow for a very dynamic yet sophisticated miniseries.
Zoey's Extraordinary Playlist: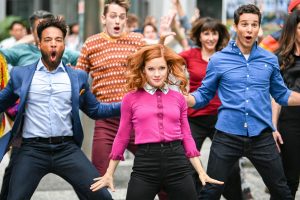 A musical comedy with both romance and drama, Zoey's Extraordinary Playlist follows the journey of programmer Zoey Clarke, played by Jane Levy. She learns to navigate life after an incident that leaves her being able to hear people's thoughts expressed through song. Creator Austin Winsberg was inspired to write the show because his father passed away due to progressive supranuclear palsy (PSP). Winsberg wondered what it would have been like if he could hear his father's thoughts in the last months of his life. In the show, Zoey's father has PSP, and she is able to communicate with him due to her newfound abilities. The stellar cast includes Alex Newell, Skylar Astin, Lauren Graham, John Clarence Stewart, Mary Steenburgen, and Peter Gallagher. The show revolves around love, loss, family, and determination. The stellar musical numbers, countless jokes, and heartfelt lessons will light up your TV screen.
---
The heart of Safety, the wit of Ted Lasso, and the music of Zoey's Extraordinary Playlist will surely attract all of your attention. Hopefully these recommendations will bring you some levity. From this list you might just find your new favorite binge-worthy movie or show.