Community, Culture, Curriculum: Meet our Director of Equity and Inclusion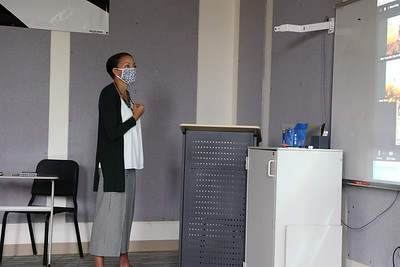 The inaugural Equity Leadership Conference is only two days away. There is no better time to learn more about the event's leader: Ms. Nelson, our new Director of Equity and Inclusion. 
St. Luke's first welcomed Ms. Nelson in June of 2019 after a nationwide quest that involved an executive search firm, SLS students, faculty, and parents. Her primary goal as the Director of Equity and Inclusion is to actualize the Vision for Inclusive Excellence, an initiative implemented by the Board of Trustees in May 2017. 
The school explains that "inclusive excellence leverages diversity (experience, perspectives, race, ethnicity, religion, socioeconomic status, gender or gender expression, ability, etc.) to provide the foundation for educational and institutional excellence."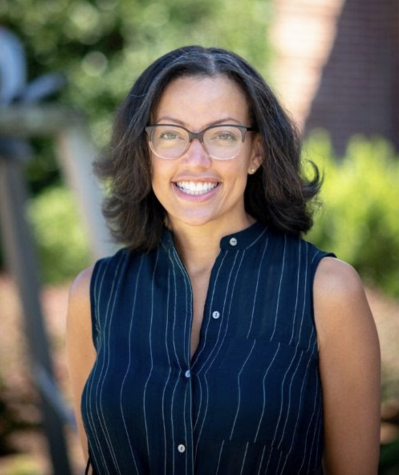 To achieve this vision, the school has pledged additional resources to three critical areas: community, culture, and curriculum. As part of an effort to strengthen our community, Ms. Nelson works closely with Mr. Foley and the Admissions office to ensure that the student body and faculty reflect the surrounding area's diversity. 
To foster a school culture that is diverse, equitable, and inclusive, Ms. Nelson asks herself: "Does everyone feel like they have access? Do you feel visibly represented? Do you feel like this is a place you can call home?" She also keeps these values at heart when assessing the curriculum in 5th through 12 grades, as she asks herself, "What is it that we teach and to what extent does [the] student see themself reflected in the curriculum?"
Ms. Nelson, alongside an Equity Team composed of faculty and staff, has established two primary objectives for the year, which are "to firstly develop a protocol for reporting and responding to racism, bias, and bigotry … The other one is to create an experience that invites all of the SLS community under one tent so we can collectively hear from each other so we can talk." 
Ms. Nelson's background in helping children will help her foster unity at SLS. Her career in education began when she received her Masters in Early Childhood Education with a specialization in special education from Bank Street College of Education. She first worked as an associate and substitute teacher at two separate schools and was then a kindergarten teacher for three years at her previous job. 
Ms. Nelson believes her experience as a teacher influences her role as an administrator, as she has firsthand experience with students' feelings. 
"When I was at one of the schools in the city, there was a group of us working with a researcher on why certain kids were being counseled out with a certain consistency," she said. "As part of that research, we took the Harvard implicit test on racial lines. It was a group of teachers, and I was the only black person. Everyone showed a bias of white students. The researcher asked me how I felt, and I said it doesn't bother me. The bitter question is, 'Why am I okay with that?' As a teacher turned administrator, I think it certainly helps with empathy with teachers who are asked to go above and beyond all of the time. In my approach to my work, I like to think about how I can make opportunities for learning that is meaningful and relevant."
Ms. Nelson would love to help students with ideas for creative electives or clubs that they believe will promote increased inclusivity on campus. But above all else, she encourages students and faculty to reach out to her to share experiences at St. Luke's that would help her with her work. 
"I am here to listen to stories," Ms. Nelson said. "If you have any stories that you think would be a mirror for the community, it would give insight into the culture and what structures we need to be creating so we can be responsive. I can't advocate for something that I don't know." 
Through the ELC, she will foster curiosity and genuine dialogue between current SLS students, alumni, faculty, and staff that she hopes will transcend the conference itself. To learn more about the Equity Leadership Conference, which was designed to "foster genuine curiosity, dialogue, empathy, and greater equity at St. Luke's and beyond," click here or to reach out to Ms. Nelson at [email protected].