Books and Music to Transport You to Another World
Be transported to another world with these incredible stories and enchanting albums.
With a mixture of Zoom and binge-watching, your eyes can easily get tired of looking at screens. So check out these books that will captivate you and some music that will take all of your worries and headaches away.
Books
The Twilight Saga, by Stephenie Meyer: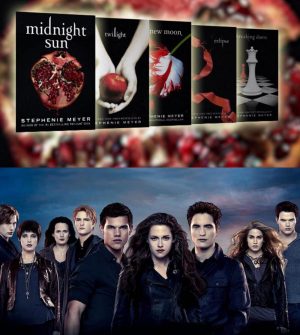 In this New York Times #1 best-selling series, Stephenie Meyer tells the story of Bella Swan and Edward Cullen. In the first book, Twilight, 17-year-old Bella moves to Forks, Washington, to live with her father. Once in Forks, she meets Edward, a charming boy at her high school. But little does Bella know that Edward and his family are vampires. The two quickly fall in love, and the series follows Bella and Edward's extraordinary love story and the hardships they face together. Not only do the books include a beautiful love story, but they're also jam-packed with intense action scenes and some great comedy. The other books are titled New Moon, Eclipse, and Breaking Dawn, with Meyer writing an additional book, Midnight Sun, which is the same story as Twilight, but from Edward's point of view. The series was later adapted into a film series starring Kristen Stewart, Robert Pattinson, and Taylor Lautner. The Twilight Saga is a must-read (and a must-watch) series; you won't regret it!
An (Auto)biography: Courage to Soar by Simone Biles; Leonardo da Vinci by Walter Isaacson: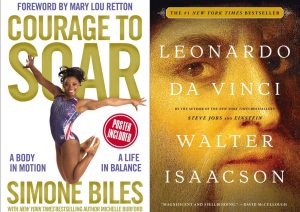 Learning about someone else's life, whether in the form of an autobiography or a biography, can be very edifying. In Courage to Soar, Simone Biles tells her story of becoming a world renowned gymnast and making it to the Olympics. She pours her heart and soul into gymnastics, but also into her writing. Her autobiography will captivate you. 
A biography can also allow a glimpse into someone's life from the eye of someone watching them, as in the case of Walter Isaacson's Leonardo da Vinci. Isaacson tells every detail of da Vinci's life, and extends his account to include pertinent context, thus painting a complete picture of this revolutionary figure.
The Legend Series, by Marie Lu: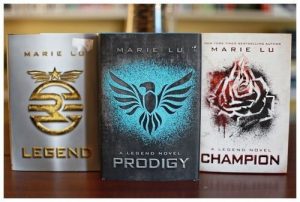 Marie Lu takes you to a dystopian future in this series. In Legend, June Iparis, a military prodigy who was born into an elite Republic family, tragically loses her brother after a well-known Republic criminal, Daniel "Day" Wing, breaks into a hospital. June goes undercover to find Day, but in the process, June is wounded and Day, not knowing who she is, tends to her wounds. The two become acquainted despite their opposing allegiances. With several plot twists, this action-packed story will constantly surprise you. After Legend, the series continues with three subsequent books: Prodigy, Champion, and Rebel. This New York Times best-selling series will keep you on the edge of your seat.
Albums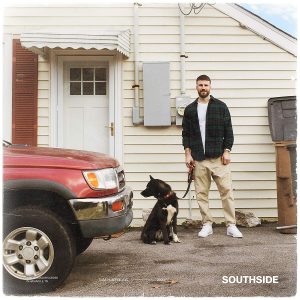 Southside, by Sam Hunt:
After six years and a few singles here and there, country singer/songwriter Sam Hunt finally released his second studio album last April. Southside follows Hunt's 2014 hit album Montevallo. This long-awaited release contains 12 tracks, three of which were past singles (released between 2014 and 2020), and three of which are original singles now. Hunt's style of country music strays away from tradition. Though his music falls into the country genre, he experiments with fun beats and sounds that bring a pop vibe to his discography. Some of his songs sound more 'country,' like "2016" and "Drinkin' Too Much," whereas his more pop-style songs include his hit singles "Hard To Forget," "Kinfolks," and "Body Like a Back Road." In "Hard To Forget," Hunt opens the song with an audio demo of old country singer Webb Pierce singing a portion of his song "There Stands The Glass." Hunt creatively incorporates this old school country into his upbeat song. Whether you are a country fan or a pop fan, Southside should definitely make an appearance on your playlist. 
Out of Body, by NEEDTOBREATHE: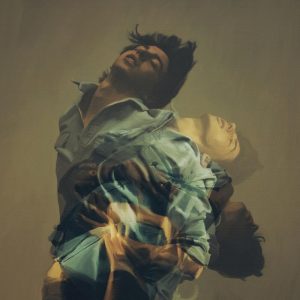 Last summer, Southern rock and singer/songwriter band NEEDTOBREATHE released their seventh studio album, Out of Body. Bear Rinehart, Seth Bolt and Josh Lovelace lead the band on vocals, bass guitar, and keys. Out of Body comprises 11 songs, all written by the band members, specifically Rinehart. The album has four singles in it: "Seasons," "Hang On," "Survival," and "Who Am I." To celebrate the album release, the band hosted a livestream concert called "Celebrating Out of Body." In this beautifully directed show, they played through the whole album for fans to enjoy. Because fans loved it so much, afterwards, they released the concert onto iTunes. Also on January 21 and 22, they hosted another online concert. The musicality and vocals of Out of Body will give you goosebumps that you'll want to relive.
Evermore, by Taylor Swift: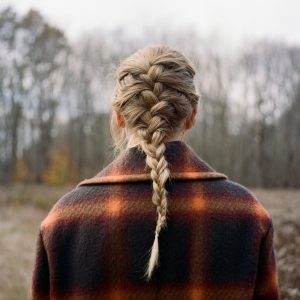 Evermore is Taylor Swift's ninth studio album and features 15 songs including two bonus tracks. Produced by Aaron Dessner, Jack Antonoff, Bryce Dessner and herself, Swift experiments with alternative rock and indie folk in this hit album. On December 11, alongside the album, Swift released her latest single from the album, "willow," accompanied by a music video that Swift directed herself. Evermore also has many song collaborations. In "no body, no crime," Swift is joined by all-girl band HAIM. The National features in "coney island," and Bon Iver's Justin Vernon accompanies Swift in the title track, "evermore." With this whimsical album, Swift paints an elegant landscape of love, lust, and closure.
---
The magic of Twilight, the vibes of Southside, and the soul of evermore will send you into another reality. These books and albums are perfect for when you're curled up under a blanket with a nice mug of hot chocolate while watching the snow fall.