"Black Journalism Through the Years": A Celebration of Black History Month
Visit the bulletin board in the English hallway to learn about prominent Black journalists and publications.
At its core, journalism equips citizens with the information needed to stay informed of community proceedings and make societal changes. But throughout American history, the voices of Black journalists and publications have often been stifled, an injustice which restricted exposure to stories of Black accomplishment while perpetuating one-sided narratives.
February is Black History Month, so the Sentinel staff decided to celebrate by creating a timeline of select Black Americans' noteworthy contributions to journalism. Whether Frederick Douglass in the 1840s or Max Robinson in the 1970s, these figures have played integral roles in countering discriminatory coverage, keeping Black communities informed, and ultimately shaping American history.  
---
1827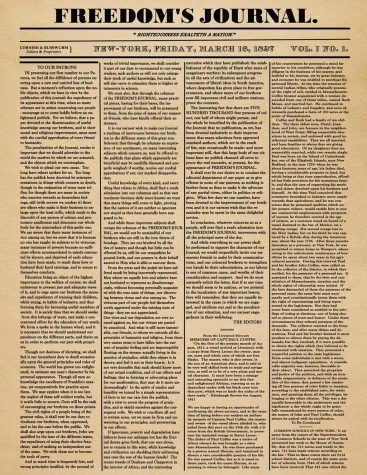 In 1827, a group of free Black men founded Freedom's Journal. Operated out of New York City, the weekly newspaper was the first African American owned and operated newspaper published in the U.S. Freedom's Journal was founded to counter racist commentary found in mainstream publications and serve the Black community by facilitating a rise in literacy rates and expanding readers' knowledge of both local and global events. But above all else, Freedom's Journal sought to give voice to the 300,000 free Black people in the U.S., as upon establishing the publication, its founders proclaimed, "Too long have others spoken for us . . . We wish to plead our own cause."
December 1847-June 1851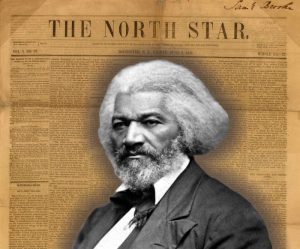 On December 3, 1847, Frederick Douglass published the first issue of The North Star, an antislavery newspaper. He wanted to create an African American paper that engaged the antislavery movement politically. With the help of his supporters in Britain and Ireland, he was able to start it. Douglass stressed Black self-improvement through weekly publications and highlighted the importance of Black leadership in the press. The paper also covered other issues like European politics and literature and featured other writers' works. The paper's motto was, "Right is of no sex – Truth is of no color – God is the Father of us all, and we are brethren." The paper's publication ceased in June 1851.
1892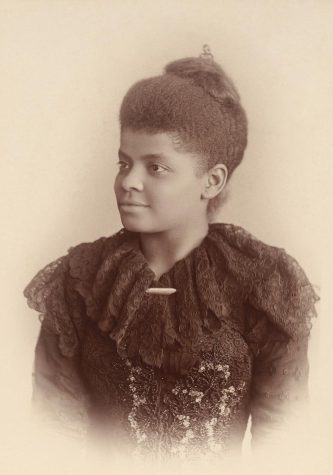 In 1892, a friend of the journalist Ida B. Wells was lynched in Memphis, an injustice that galvanized her career of written activism. Wells conducted extensive investigative reporting into lynchings, using substantial data to prove that these killings were a vile intimidation method rather than a punishment for actual crimes. Wells published her findings in her own newspaper, The Memphis Free Press and Headlight, as well as in her book, The Red Record: Tabulated Statistics and Alleged Causes of Lynching in the United States. Wells later co-founded the National Association for the Advancement of Colored People (NAACP) in 1909, demonstrating her widespread, long-lasting influence on the fight for civil rights.
~1914 – 1939
Between 1914 and 1939, African American porters on luxury sleeper cars played an integral role in using journalism to unite Black communities across the United States. Known as the Pullman Porters, these men would pause between stops in the South in order to distribute papers at community gathering places like Black churches and barber shops. During these stops, they also facilitated networked journalism, which was the use of diverse people's contributions — from citizen journalists to professional writers — in order to tell a story. Their efforts were especially influential during the Great Migration, which began around 1916. During this period, Black people living in the South moved en masse to Northern cities like Chicago in order to capitalize on the growing job market. Yet, Black newspapers encouraging this migration were often banned in the South. The Pullman Porters were therefore pivotal in disseminating and facilitating Black writings that could help African American communities seek safer, more fruitful lifestyles. 
1943-1948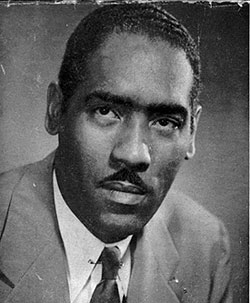 Roi Ottley, a journalist who ventured to Europe to cover discrimination against Black soldiers during World War II, became the first Black war correspondent to cover WWII for major newspapers in 1944. He travelled 60,000 miles across 22 countries during his time in Europe, becoming the first African American reporter to interview a pope in 1945. Before this, he chronicled life for people in Harlem during 1943 in his book New World A-Coming that became a bestseller and won numerous prestigious awards. When he returned from Europe, he wrote his second book, the Black Odyssey, where he documented Black history in 1948.
1970-1979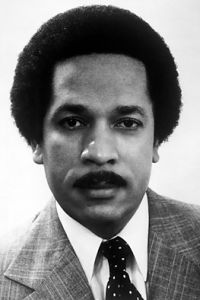 Maxie Cleveland "Max" Robinson, Jr. was an American broadcast journalist, most notably serving as co-anchor on ABC World News Tonight from 1978 until 1983. Robinson is noted as the first African American broadcast network news anchor in the United States.  He won six journalism awards for coverage of Civil Rights events such as the riots that followed the 1968 assassination of Dr. Martin Luther King, Jr. It was during this time that Robinson won two regional Emmys for a documentary he made on Black life in Anacostia entitled The Other Washington. In 1969, Robinson joined the Eyewitness News team at WTOP-TV (now WUSA-TV) in Washington, D.C, becoming the first African American anchor on a local television news program. 
1975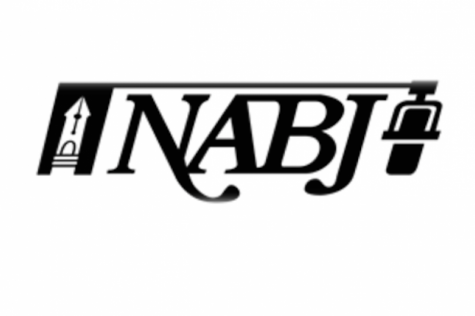 On December 12, 1975, the National Association of Black Journalists (NABJ) held their inaugural meeting in Washington, D.C., their membership an amalgamation of several smaller organizations also devoted to celebrating Black journalism. The purpose of the organization is to provide prestigious programs to and advocate on behalf of Black journalists, as well as to increase minority representation in national newsrooms. With a membership of over 4,000 journalists, the NABJ is the largest coalition of Black journalists in the country. The NABJ's headquarters in College Park, Maryland, also houses its Hall of Fame, which was designed to celebrate excellence and achievement in Black journalism. Its honorees include Lester Holt, the first African American to solo anchor a weekday network nightly newscast (NBC Nightly News), and Ed Bradley, a celebrated and long-time contributor to CBS' 60 Minutes and the first Black television correspondent to cover the White House.
1906-1983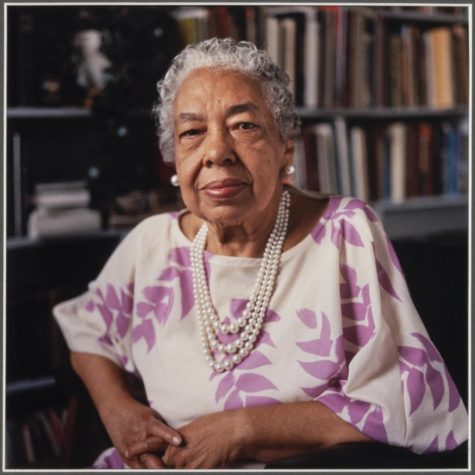 Alice Allison Dunnigan was an African American journalist, civil rights activist and author. She was also the first African American female correspondent to acquire White House credentials, as well as the first Black female member of the Senate and House of Representatives. She wrote an autobiography titled Alice A. Dunnigan: A Black Women's Experience. She is best known for being the first Black journalist to cover the White House and for accompan Harry S. Truman's 1948 campaign trip. Her notable achievements are recognized in the Kentucky Hall of Fame, and she also has a Kentucky State Historical Commission marker dedicated to her. 
2016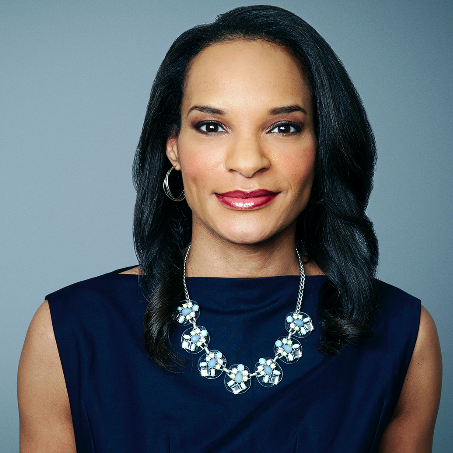 Nia-Malika Henderson is a senior political reporter and anchor for CNN. She reported predominantly on the 2016 campaign for CNN's digital and television platforms where she explored identity politics. She examined the dynamics of demographics, race, and religion as well as reported on various groups of people who contributed largely to national elections. Henderson launched her career at The Baltimore Sun before working for Newsday's national staff. As part of this national staff, she was the lead reporter for the 2008 Barack Obama campaign. She also covered the Democratic National Convention and the Democratic primary race as well as writing about the first two years of the Obama Administration for Politico. From 2010-2015 she was a reporter at The Washington Post. She also reported on the White House, the 2012 presidential campaign, and the 2010 midterm elections. Now, she continues to work at CNN and talks about the latest political news.
---
The Sentinel staff is hopeful that these historical events can help start an important conversation around journalism's role in addressing social inequity; on a personal level, we hope these stories encourage you to keep learning about Black journalists' contributions to our nation's story, even after Black History Month ends.