Global Scholars: How Hanaa Ahmar is Exploring the Yemen Humanitarian Crisis
At St. Luke's, the Global Scholars Program is offered to seniors with a special interest in developing a global understanding of the world we live in. These students build on a strong foundation in liberal arts, social and natural sciences, and world languages, allowing them to gain this understanding. Students often participate in an international learning experience in order to enter the program already having explored international perspectives. One of the seniors participating in this year's program is Hanaa Ahmar '21.
Once accepted into the program, students create an advanced study of a question related to their specific interest in global affairs, culminating in a presentation delivered at the SLS Scholars Symposium in April.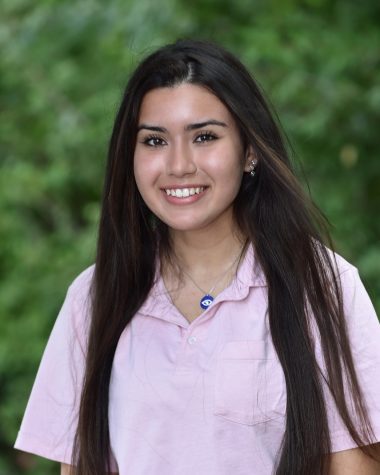 Ahmar is studying the devastating humanitarian crisis in Yemen. She is focusing on learning about the country's origins to understand how the crisis began. 
Ahmar wanted to be a Global Scholar because she viewed the program's research paper and presentation as an opportunity to improve the writing and research skills she has practiced over her eight years at St. Luke's. 
"It was the perfect and final academic challenge for my time at SLS," Ahmar said. 
She originally became interested in the conflict in Yemen because it is a topic that gets little representation in the media. 
"I wanted to learn more about it because I truly knew so little," Ahmar said.
Yemen is currently experiencing the largest humanitarian crisis in the world, affecting more than 24 million people, or around 80% of Yemen's population. The crisis is affecting more than 12 million children, 2.3 million of whom are suffering from severe malnutrition. 
The devastating effects of the conflict made Ahmar want to study how it started. She elaborated on the horrific situation, saying it "has taken the lives of millions of Yemeni people and left millions of people displaced, starving, and unable to support themselves and their families." 
With Covid-19 spreading, Yemen is now also facing a short supply of clean water and basic sanitation. Half of their health facilities are not functioning, and those that are lack basic protective equipment like masks and gloves. The Yemeni people who are already grappling to survive are now facing increased struggle due to the virus.  
Through her project, Ahmar will seek to address the dire conditions Covid-19 has created within the crisis.
"The virus has augmented the death toll dramatically and placed an additional burden on the country's economic conditions," Ahmar said. "Yemen does not have the proper infrastructure or resources to combat this virus. In fact, there are not enough proper testing and pandemic preventative resources."
Ahmar has unpacked the origins of the crisis and discovered the lack of a strong leader and government lead to a multitude of social, economic, and political issues. 
"From what I have learned, Yemen has never had a strong government," Ahmar said. "With poor governance and a severe economic decline, this crisis was essentially inevitable."
In her research paper and presentation, Ahmar will explore these problems after addressing how they came to be, all while acknowledging how Covid-19 has affected humanitarian aids in regions where famine and war are most prevalent.
When asked about the most challenging part of her project, Ahmar described the difficulty of understanding the complex geopolitical conflict. 
"I did not realize how the war in Yemen actually had so many international players involved," Ahmar explained. "Researching the history of Yemen was difficult because it is like a black hole of information. Other countries have greatly influenced and shaped this conflict in addition to Yemen's weak economy."
Despite this struggle, Ahmar persevered by studying the beginning of the crisis. By doing this, it was easier for her to understand how the crisis unfolded. This led to the most rewarding part of her project, which she described to be "seeing how all my research is coming together. When I was researching, all of my information was separated into chunks instead of a flowing story that explained the issue. Now, I can piece everything together and display a story." 
When further describing what being a Global Scholar meant to her, Ahmar responded, "Global Scholars has been a great way for me to learn about a topic that I had very limited knowledge on. I feel as though my writing has improved immensely and I am a much better researcher. I also love the Global Scholars seminar class! We are always engaged in interesting discussions that facilitate more research and reflection."
Providing advice for aspiring Global Scholars, Ahmar said, "Pick a topic that interests you the most and that you genuinely care about. It will make researching and writing fun!"