8 Inspiring Women for Women's History Month
To celebrate Women's History Month, here are 8 women who inspire me the most.
Monday marked the first day of the 2021 Women's History Month. For this month, I've reflected on some of the incredible women who inspire me. The following eight women are all heroes of mine for many different reasons. They are charismatic, generous, confident, and badass women that I believe everyone can look up to!
---
Melissa Benoist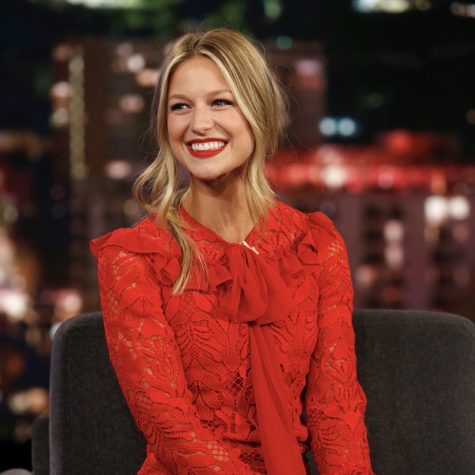 Melissa Benoist is an actress most well known for her role as Kara Danvers/Supergirl on The CW's Supergirl. She has also starred in various other works including Beautiful: The Carole King Musical on Broadway, Glee, and Patriot's Day. Alongside her work, she is also an advocate for IDONTMIND, an organization that addresses mental health.
Melissa inspires me not only because she is a powerful woman in a tough industry, but also because through all the hardships she has faced, she has come out stronger. 
On November 27, 2019, Melissa posted a lengthy video on her Instagram titled "Life Isn't Always What It Seems." In the video, Melissa says, "I am a survivor of domestic violence, or IPV, intimate partner violence. Which is something I never, in my life, expected I would say let alone be broadcasting into the ether." She went on to speak about her past abusive relationship, in which she was mentally and physically abused, as well as the cover ups and excuses her partner made to avoid consequences. Speaking about domestic violence is unbelievably challenging, and I admire Melissa's courage so much. She has continued to advocate for those who are survivors of IPV, which goes hand in hand with her advocacy for mental health and well-being. 
Megan Rapinoe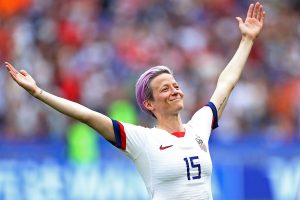 Megan Rapinoe is a professional soccer player who has played for the National Women's Soccer Team since 2014. She has won three World Cups with the USWNT, and at the 2019 World Cup, she won the Golden Ball for being the best player in the tournament. She has also played in the Olympics twice.
Megan inspires me because she is unapologetically herself. Not only is she an incredible athlete, but she is also an advocate for LGBTQ+ rights, gender and race discrimination, and a strong speaker on equal pay for female athletes. In 2012, she came out as gay and is currently engaged to former WNBA player Sue Bird. In order to live life to the fullest, you have to be honest and true to who you are. So watching Megan's journey really inspires me to do that.
In addition, Megan kneeled during the National Anthem in 2016 in solidarity with NFL player Colin Kaepernick. In an interview, Megan said, "I am disgusted with the way [Kaepernick] has been treated and the…hatred he has received in all of this. It is overtly racist….We need a more substantive conversation around race relations and the way people of color are treated." 
Alongside fighting for racial equality, Megan has also been a strong voice in the fight for equal pay for female athletes. When asked about the equal pay lawsuit, she said, "[It's about] so much more than the money. It's really more about the investment in the game. Is the investment equal?" Her fight continues, and that is what is so admirable about her.
Candice Patton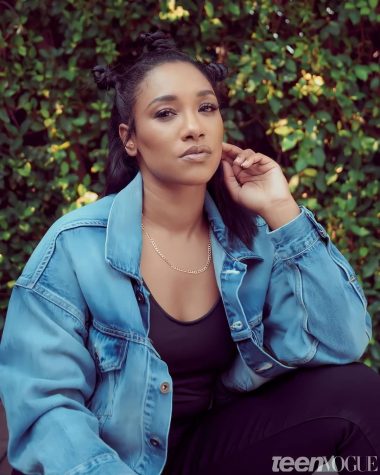 Candice Patton has starred in The Flash as reporter Iris West since 2014. She is also co-founder of SheThority, which is an online collective that provides a safe and positive space for women to share their stories. Likewise, she is a strong advocate for social justice and the Black Lives Matter movement in particular.
Candice is empowering because of her determination and extraordinary way-making in the acting industry. When she was cast as Iris West, she broke down countless racial barriers. In the DC Comics, Iris is canonically white, so to cast a Black woman in the role was life-changing for so many young Black girls. Candice has paved the way for many Black actresses to come into the superhero universe, including Anna Diop as Starfire from Titans and Zendaya, who plays Michelle Jones in the MCU's Spider-Man movies. 
Moreover, Candice both co-founded SheThority and serves as an ambassador for The Innocence Project. The Innocence Project works to exonerate those who were wrongly convicted and imprisoned in order to reform the criminal justice system. Through her work with The Innocence Project, Candice was very vocal during the BLM protests over the summer and worked to bring justice to Breonna Taylor's murderers by raising awareness and spreading petitions. She put her career on hold in order to inform her followers of a devastation going on. Candice is one of the most inspiring people I know in Hollywood because she puts maximum effort into every project she does and she's a true trailblazer.
Kristen Stewart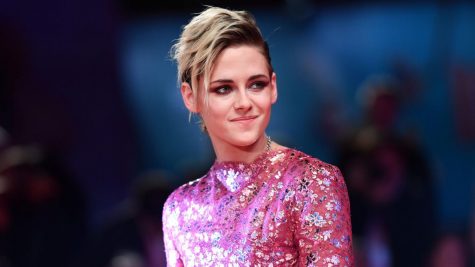 Known for her role as Bella Swan in the Twilight series, Sabina Wilson in Charlie's Angels, and Princess Diana in the upcoming movie Spencer, Kristen Stewart has had many notable roles in the film industry. And in 2017, she even made her directorial debut with the short film Come Swim.
Kristen is an inspiration because of her self-confidence and dedication to be whomever she wants to be. One of my favorite quotes of hers is, "I've gotten quite comfortable with just being unafraid. I keep saying the same thing: it's not about being fearless but really just embracing the fears and using them." Kristen has been in the spotlight for over a decade and still manages to be her authentic self. She has come out in the past as being a part of the LGBTQ+ community and she doesn't allow society to define her or question her for being who she is. That is really something so admirable about her: Kristen makes me want to be my authentic self, live life to the fullest, and know that I am beautiful just the way I am. 
I use one of her quotes as a sort of mantra: "Beauty is more than just shining for others. You don't need to have the perfect face to be beautiful. Being ugly or beautiful is a matter of energy, and true beauty comes from the heart."
Janelle Monáe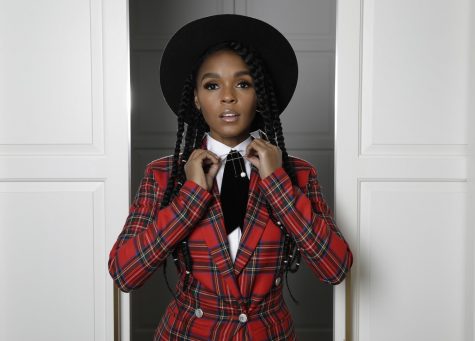 Janelle Monáe is a singer-songwriter, actress, and record producer. She has starred in many hit films including Hidden Figures, Moonlight, Harriet, and Antebellum. She has also released four studio albums and more than 10 singles and EPs. Janelle even has her own company, Wondaland Arts Society, which does work in film, music and other creative outlets. 
Janelle's hard-working attitude allows her to be her own, unique person. In addition to her critically acclaimed acting and singing, she rocks unique red carpet looks and has a very professional yet fun persona. Furthermore, Janelle's sexuality has been inspected under a microscope by the media for some time now, but Janelle doesn't allow the paparazzi to identify her. Instead, she characterizes herself as being "sexually liberated." In fact, she says she wrote her song "Make Me Feel" in order to "let people know you don't own or control me and you will not use my image to defame or denounce other women." 
Janelle is also an activist. In 2015, she released a song titled "Hell You Talmbout," in which she named many African American victims of police brutality and denounced police brutality. The song is a Black Lives Matter protest song, Janelle says, and she has been a BLM activist for a while. Her experiences have shaped her into the incredible woman and role model she is today.
Chloe Bennet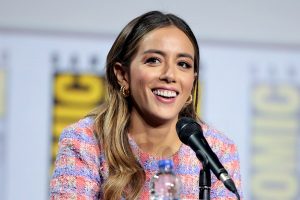 Chloe Bennet is an actress who is known for her role as Daisy Johnson in Marvel's Agents of S.H.I.E.L.D.. Alongside being an actress, Chloe is very vocal about politics and is the co-founder of The New: RUN AAPI, an organization that helps uplift the voices of Asian Americans and Pacific Islanders and promote voting.
Chloe is inspiring because as an Asian American woman, she has a disadvantage in the industry, but through her activism she has risen up the ranks. After briefly being a part of the music industry, Chloe landed the role of Daisy Johnson in 2012. With this role, she gained a platform where she could speak out. Chloe was particularly vocal about her political opinions during the 2020 election cycle, as she did her best to share accurate information with her followers and inform those around her of what is going on in our government. She created The New: RUN AAPI in order to encourage Asian American and Pacific Islanders to vote in the 2020 presidential election. It's also a general platform to uplift the voices of minorities. Something so admirable about Chloe is that she refuses to let others silence her, and she will do whatever it takes to do what is right.
Aija Mayrock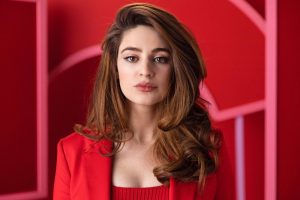 Aija Mayrock is a poet and activist who has written two best-selling books, The Survival Guide to Bullying and Dear Girl. Aija published The Survival Guide to Bullying all by herself until Scholastic picked it up and published it around the world. She also often performs her own poetry, which directly demonstrates her activism as she speaks openly about mental health and the struggles of being a woman.
Aija can be an inspiration to anyone, especially young girls. One of her most famous poems, "Dear Girl," addresses what it's like to be a young woman in our society. From the slut-shaming to how society treats women's bodies as property, Aija covers it all in a beautiful way with her poetry. She has performed her poetry all over the country, including at the United State General Assembly and Madison Square Garden, and was named one of the Today Show's Heroes of the Year in 2018. Here is an excerpt from "Dear Girl":
"Dear Everyone, This moment is a movement
For every girl to reclaim her place, win every race
For everyone out there, listen in
The system is in demolition, grab ahold of your voice
It's time to make a choice
To believe survivors
To pay us all the same
To give women of color equal access and opportunity
To care about the safety of trans girls every day
Make the choice to change the climate
Make the choice to not be silent
This is not the day of the girl
This is the future of girls"
Kristin Thomas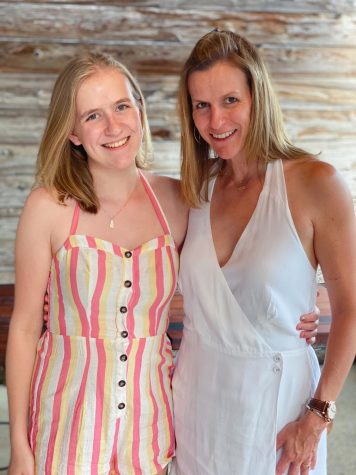 Kristin Thomas is my mom. I've found role models in many different women, but none have influenced me or inspired me as much as my mom has. She was a speech language pathologist and worked with kids who could not speak to help them communicate. When she had my brother in 2003, she left her job and began raising him in Connecticut. After I was born, we lived in Tokyo, Japan for two years before coming back to New Canaan. Here, she had my younger brother in 2008 and began working as a stylist at Keaton Row. She then became her own personal stylist for a while after founding her own business, Kristin Thomas Love Your Look. In 2018, she joined the Filling in the Blanks staff as a grant writer and has volunteered for them for three years. She did all of this while raising three children. She spends time with our family, cooks most dinners, and still raises money for those who need it. Her compassion is always something I have admired about her, and she's a real life superhero. 
---
Please think of the incredible women in your life and make sure they know how much they inspire you, even after March is over. Happy Women's History Month!