5 Books to Cozy up With by the Fire Over Winter Break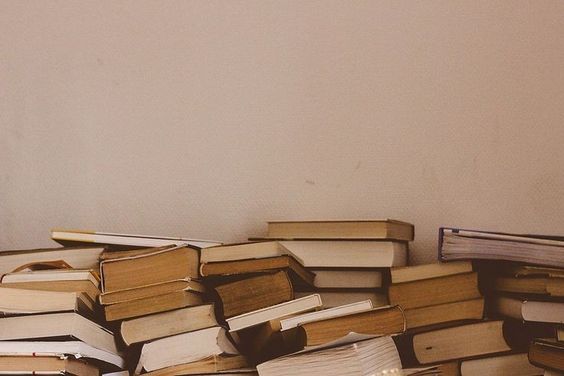 I am conscious of the fact that the last thing many people want to do on break is read and for the first few days, I can relate to this. I am enveloped in catching up on my trashy reality TV shows and engrossing myself in the depths of my Tik Tok For You Page, but after a while it gets old. There is no better way to keep yourself entertained than picking up a book, getting in comfortable pajamas and reading by the fire while you watch the snowfall outside. Here are five books that are both enjoyable and won't take up too much of your time this winter break! Happy Reading 🙂 
The Boy in the Suitcase, by Lene Kaaberbøl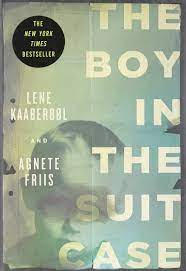 Nina Borg, a busy Red Cross nurse and mother of two, inadvertently uncovers what she believes is a child trafficking ring. Following through with a favor asked by her co-worker Karen, Nina picks up a suitcase at the central station which to her horror contains a barely alive and drugged three-year-old. The story follows Nina across Denmark as she desperately tries to protect the unknown boy and her own life while simultaneously attempting to figure out who the boy's parents are. Through sleepless nights on the road and fraught attempts to uncover the boy's identity, Nina experiences horrors that even her career as a Red Cross Nurse didn't prepare her for. If you are interested in a super quick, enticing mystery, this book is for you!
The Circle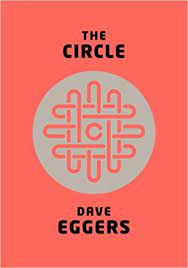 While companies like Facebook (recently re-branded Meta) are developing into media conglomerates rapidly, The Circle, by Dave Eggers, is a terrifying reflection of what our world might one day look like. The book surrounds a California-based internet company, Circle, which ties personal emails, social media accounts, banking and other personal information into one online identity. When Mae Holland, a young, optimistic girl from a small town is offered the opportunity to work for the Circle, she takes the job eagerly. While enjoying lavish company parties and admiring the clean, modern facilities, Mae assimilates into the Circle life quickly. However, her honeymoon phase quickly comes to an end. When the company launches a new initiative, Mae, eager to prove her worthiness, endorses it. The dystopian novel explores the consequences of large corporations taking over the public sphere while also raising questions about privacy issues, democracy, and how ambition can sometimes drive you down a much darker path than anticipated. It is a bit longer than The Boy in the Suitcase, coming in at 493 pages, but it is definitely worth the read.
The Guest List 
A gorgeous island off the coast of Ireland, an attractive couple, champagne,  expensive whiskey, and a meticulously planned wedding–what could possibly go wrong? According to Lucy Foley's The Guest List, just about everything. With a rough boat ride over, kicking off the event, guests begin to stream onto the rugged island for the weekend wedding, greeted by cocktails and smiles from the hosts. The boat depa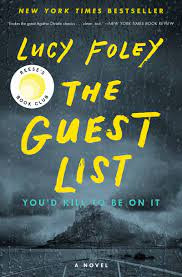 rts from the island docks, leaving the group behind to celebrate with little to no cell service, and no way back. Everything starts off fine, friends catching up and sharing laughs about past memories. That is until the night of the wedding. As a storm rages outside and rough waters slam against the side of the island, the bride and groom prepare to cut the cake. However, the power goes out. The glimmer of a knife in the darkness, bloody footprints left in the dust. Someone is missing, no, someone is dead. The perfect celebration was spoiled by the spilling of blood. With no ability to reach the mainland, they are stranded with a murderer among them. Forced to work together, the group must figure out who committed the act, and why they chose to ruin this seemingly perfect couple's wedding. They must fight against the strength of the storm raging outside in order to uncover the murderer, or murderess, who looms amongst the guests. An ultimate page-turner, The Guest List will have you hooked in minutes (even on break when the last thing you want to be doing is reading!) 
Eleanor Oliphant is Completely Fine 
A refreshing break from the rather dark and ominous novels I have been recommending to you, Gail Honeyman's story of a girl named Eleanor is far more uplifting. Struggling with social skills, Eleanor makes it her objective to avoid as much human interaction as possible. Despite her distaste for social interactions, she still manages to work in a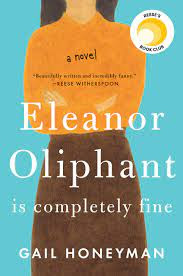 rather lively office as a finance clerk for a graphic design company. However, she is often poked fun at and excluded from company parties and get-togethers. This is not to her objection though, as she would prefer to stay at home and order takeout pizza anyway (which I can certainly relate to). This all changes after an old man named Sammy falls outside her office, where she meets another person who is often awkward in social situations. It is here where she experiences one of her first interactions with the unpolished Raymond, an IT guy at Eleanor's office, whom she usually steers clear of due to his cigarette addiction and sloppy appearance. However, over the course of the time they spend together taking care of Sammy, Elanor opens up to Raymond, and the two become friends, perhaps even more than just friends. Raymond helps Eleanor open up and repair her deeply damaged relationship with her mother, and teaches her that she is capable of finding friendship and love in a world where she thought she could never have those two things. Eleanor Oliphant is Completely Fine is a heartwarming novel that teaches the importance of opening yourself up to trying new things and meeting new people, and learning to embrace your weird side. 
Little Fires Everywhere
Recently turned into a series on HBO max, Celeste Ng's Little Fires Everywhere is a National, International, and #1 New York Times Bestseller that was named Best Book of the Year by NPR, Amazon, Barnes and Noble, Buzzfeed and countless more. Ng paints the image of Shaker Heights, a wealthy suburb of Cleveland where everything is planned. This seemingly utopian town is the type of community where Christmas lights are a must, and God forbid you haven't put your lights up by December 1st, you are destined to be receiving a nasty letter in your mailbox from the town committee. Elena Richardson has lived in Shaker Heights all her life, knowing each and every rule in the Shaker Heights community rule book and intent on following every one of them. This carries over to her children, who are held to the same standards her mother has of absolute perfectionism. Her daughter Lexi, Elena's prized possession, strives to be perfect in everything she does; she is in a committed relationship with a boy from school and is applying to Yale. Part of Elena's strive for perfectionism is her involvement in the community. She rents out a house down the street that new residents Mia Warren and her daughter Pearl move into. Mia, an accomplished artist and nomad, and her smart but deeply timid daughter soon become adored by the Richardson family children, but not their mother. Elena is suspicious of Mia, which only deepens following the attempted adoption of a Chinese-American baby by friends of the Richardson family. The issue divides not only the entire town but also Mia and Elena, whose family remains divided on the issue as well. Interrupting Elena's idealist world, Elena is determined to uncover Mia's secrets, a mission that fragments her family even further. Little Fires Everywhere investigates the strength of motherhood, the dangers of perfectionism, and the fact that behind the disguise of boyfriends, popularity, expensive houses and clothes, nobody is perfect.