A Celebration of 2021 at SLS Through Pictures
At the end of every year, The New York Times publishes an article with a collection of over 100 photos from that year, documenting the biggest and best moments. Now, putting a spin on it, here is our version: 2021 at SLS shown through pictures.
January:
The Lau sisters, Caroline '22 and Sarah '24, on the basketball court; MS Student Council President Ali DeFilippo '25 and Mr. Davis discussing a snow day; and Ms. Anna getting her vaccine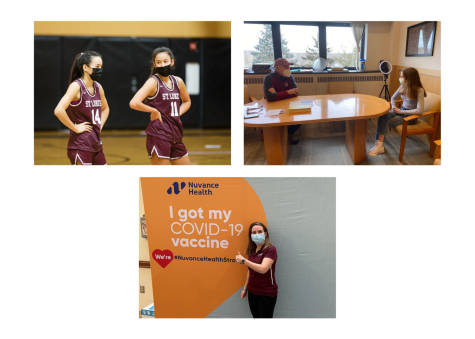 February:
The SOUPer Bowl Food Drive; Lars Ernberg '21 from the hockey team; and the Boys Varsity Basketball Team.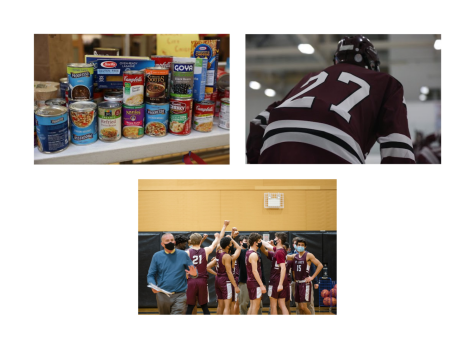 March:
Roasting marshmallows at the fire pit; the Feminism Club leaders Cessa Lewis '23 and Moli Ma '21 on International Women's Day; and the ​​French Molière Assembly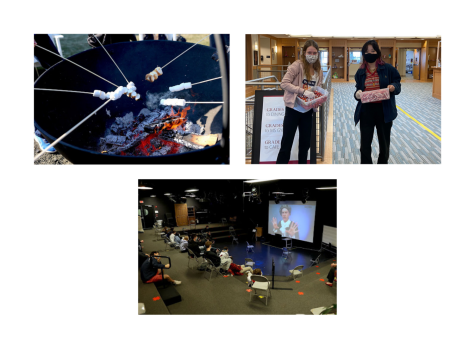 April:
The GLSEN Day of Silence; World Language Week; and Holocaust survivor and speaker Nadine Strossen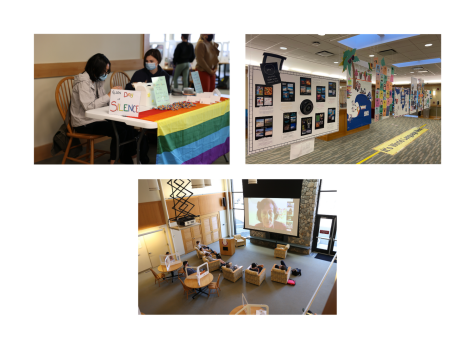 May:
Senior Prom; Jillian Fisher '21 acting in the St. Luke's Theater Company Spring Play To Gillian on Her 37th Birthday; and Tommy Lewis '22 performing at the Spring Blues Band concert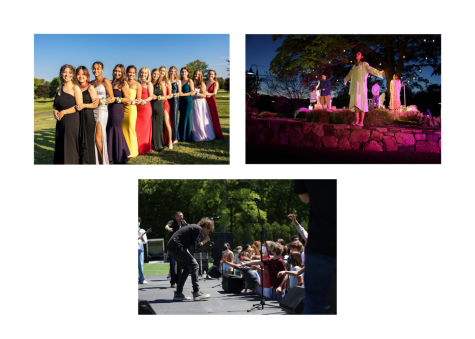 June:
Mr. Davis congratulating Mr. Downey on receiving the Dr. Joseph R. Kidd Excellence in Teaching Award at the faculty end-of-year celebration; the Class of 2021 Graduation; and Cate Mathews '21 giving her Valedictorian speech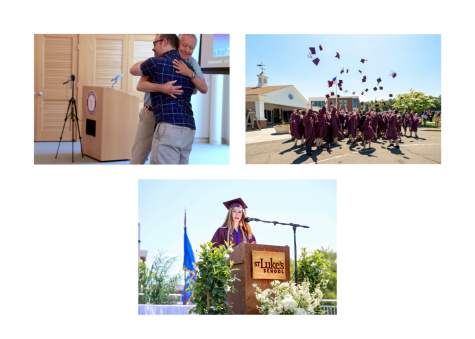 September:
Caroline Lau '22, Layla Magnusen '22 and more at the Class of '22 senior takeover; CGL leader Brandon Bulerin '22 during the first CGL groups of the year; and Doctor Higgins' Marine Science class on a field trip to Calf Pasture Beach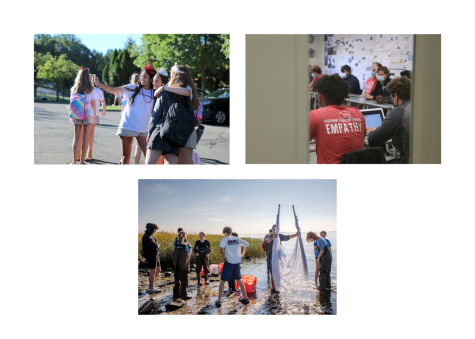 October:
Lunch and Lead with Ali Jaffe; signing day for senior athletes Annalise Correia, Caroline Lau, Nick Besgen, Teddy Truwit, Eason Jones, and Mac Busby; and Mrs. Beukman's advisory during the pumpkin carving contest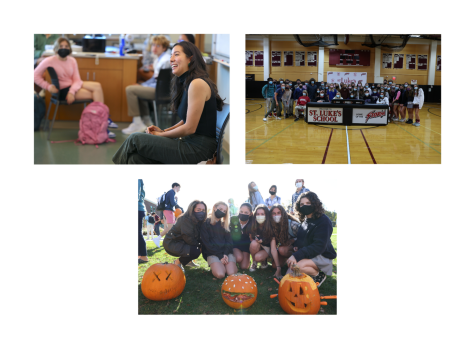 November:
The Varsity Football Team after an amazing win at Proctor Academy; Mr. Thomas performing at the Fall Blues Band concert; and the US Fall play, Winter Break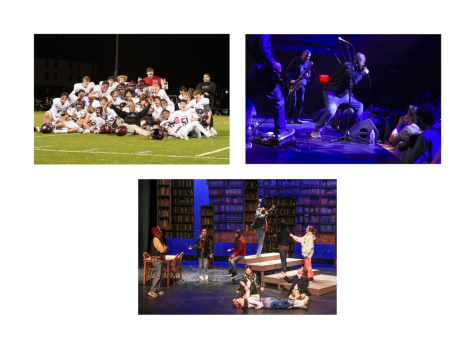 December:
The Holiday A Cappella Concert; ornaments from the holiday boutique made by Harrison Bennett '23 and Dean Ambrose '23; and Myles Sead '23, Danny Gall '23, Jack Sullivan '23, and Alex Holtzapffel '23 at Model UN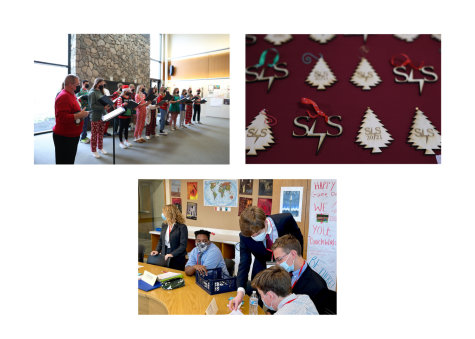 2021 was a wild year, but we made the best of it here on the Hilltop and cannot wait for more memories and photos to come!