6 Black Female Musicians For Women's History Month and Beyond
To celebrate Women's History Month this March, I wanted to highlight different Black women who have not only produced amazing music but also serve as an inspiration to all. These women are some of my favorite musicians because they have made exceptional contributions in varying genres: Soul, R&B, Rock/Alternative, Hip-Hop, Pop, and Dance/House. Here they are:
1) Solange Knowles
Known mononymously as Solange, she offers enticing and beautiful messages on what it means to be a Black woman in the United States within her album A Seat at the Table.   The album details the struggles of Black women in the nation via stories of Black women's experiences.  With funk and soul instruments playing in the background of some of her songs, like "Weary" and "F.U.B.U," Solange engages her listeners and graces t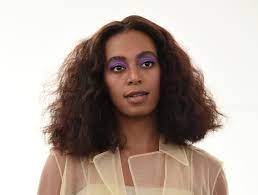 hem with her elegant harmonies and words. In the latter song, she sings about the importance of being happy with who you are as a Black person even though you may face microaggressions or feel pressured to present a certain way for the comfort of others. She sings, "When you driving in your tinted car And you're criminal, just who you are." Solange addresses the idea of "Driving while Black" and navigating the fear of being stopped by the police. Aside from music, she stands as an activist for the Black Lives Matter movement: After the shooting of Alton Sterling, Solange went to Baton Rouge, Louisiana, to participate in a protest. In 2015, after the Charleston church shooting, she released a statement of solidarity and posed questions to challenge and bring light to the safety of Black people in the country. Solange is a true display of the intersection between music and dynamic activism. 
2) Jazmine Sullivan
When Jazmine Sullivan released her debut album Fearless, she became one of those voices in R&B that's recognizable for her authentic soulfulness and attractive raspiness. To me, she has a voice that is incredibly iconic and addictive. When listening to her music, it is hard not to notice the lyrics – imbued with meaning and importance. In 2020, she came out with her extended play "Heaux Tales," a declaration of f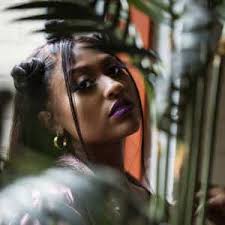 inding and interacting with love in a modern age. Songs like "Bodies (Intro)" and "Pick up your feelings" have authentic sounds and lyrics that deal with relationships specifically, the idea of going out with someone who seems foreign to you.  She portrays conflicting her conflicting thoughts dealing with hooking up with a stranger, by holding an inner conversation with herself, asking "You don't know who you went home with… Was he a friend? Or a friend of a friend?"  Using this technique, Sullivan can analyze and accept her involvement with the stranger.  Sullivan also writes songs about respecting yourself enough to end relationships. In the interlude "Antoinette's Tale," a woman talks about how society and men view women as less confident in their sexuality while offering the idea that "[men's] egos are often way too fragile to ever handle a woman who owns…her body." In the end, she plants the seed that women are in more control over themselves than people would like to believe. Sullivan tosses the idea that women can be in control of their bodies and their relationships even when it feels like the opposite. By the way, these are only in the first three songs of her EP.
3) Willow
In 2010, Willow Smith graced the world with her debut pop single "Whip My Hair." Yet, this single is not the first time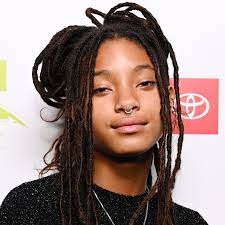 she has displayed her natural musical talent. In the last 12 years, she has created records that break the standard conventions of music genres. With songs like "Wait a Minute" and "Female Energy, Pt. 2," she shows that she cannot be defined under one genre. The former is an upbeat pop-esque song, embedded with a little bit of rock influence.  The latter has a very indie and alternative sound completely motivated by guitar and ethereal vocals. Her most recent work, lately I feel EVERYTHING, is a  testament to the early 2000s pop-rock sound, while staying true to her iconic alternative sound. With her tracks "G R O W (feat. Travis Barker and Avril Lavigne)" and "transparent soul (feat. Travis Barker)," she brings energetic and powerful guitar and drums to accompany her amazingly triumphant vocals. The album as a whole stands as a metaphor for how to move through life with themes of growth, deceit, and love.  
4) SZA (pronounced Sizza)
Standing as one of my favorite artists, SZA is openly honest and vulnerable in her music and has had an amazing start to the 2020s. In 2020, she released "The Other Side" for the most recent Trolls movie, "Hit Different (feat. Ty Dolla $ign)," and three songs on SoundCloud "Joni", "Nightbird", and "I Hate You" respectively before ending the year with her hit "Good Days." In 2021, she collaborated with Doja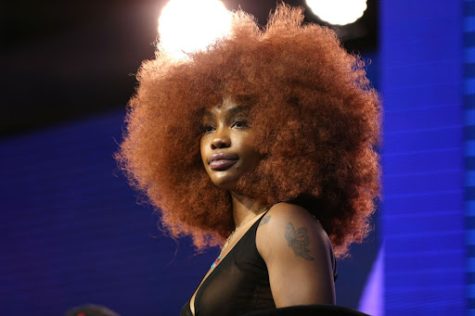 Cat and gave one of the best songs of the year "Kiss Me More" – a classic pop record straight from the early 2010s. She talks about love, acceptance, and joy with one's self and with others in each of these songs. Before this amazing start to the decade, SZA released Ctrl (pronounced "control") in 2017. In songs such as "Supermodel," "Drew Barrymore," and "Normal Girl," she addresses her insecurities and the difficulties of being in a relationship where the love may seem one-sided. In the first, she yearns for her significant other to see her as a beautiful woman because it is hard for her to accept herself as beautiful. With the second and third songs, SZA is willing to change parts of herself to better suit the person that she has a relationship with and would rather swap her individuality for something that can make others happy. Even though it seems sad, I like to think the album rounds out with a happy ending as she accepts herself and moves forward in her life.
5) Rihanna
Even though she hasn't released an album in about six years, Rihanna still stands as the leading and most recognizable voice in pop and R&B music. With classic pop records such as "Pon de Replay," "SOS," "S&M," and "What's My Name?" she creates a unique sound for each as she sings the lyrics with confidence. Rihanna taps into dance/house music with "Only Girl (In the World)," "We Found Love (feat. Calvin Harris)," an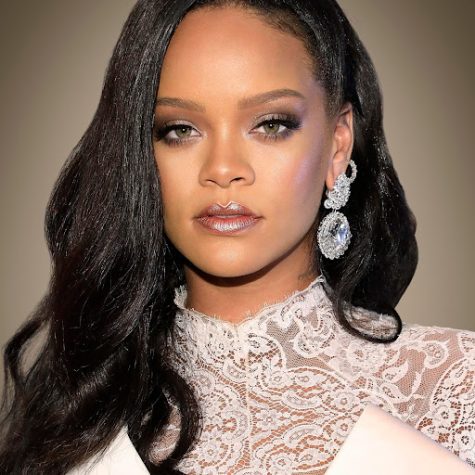 d "Don't Stop the Music." These classic party songs, each exploring the subject of love, have a distinct sound that always gets people up on their feet and dancing to the infectious voice of Rihanna. In 2016, her eighth LP Anti became her most undefinable work as it infused many genres together into a story of a passionate love that's as addictive as a drug. R&B and pop songs "Needed Me" and "Work" had people chanting the words as if they were Rihanna (the 6th grade me included). "Yeah, I Said It," "James Joint," and "Same Ol' Mistakes," all share ethereal and dreamy vocals with the accompaniment of synth and percussion. I'd definitely recommend this album for when you're going on a drive or playing quietly in the background as you're doing work. Aside from music, the Barbadian singer is not only the wealthiest female musician with a net worth of $1.7 billion, but in 2021, she was declared a National Hero of Barbados just after the country became the world's newest republic. 
6) Tems
Quickly after Wizkid and Tems collaborated for the song "Essence," it became an R&B blessing in the mess of the 2020s. The Nigerian singer brings refreshingly familiar vocals that truly uncover the message behind what she is singing. The month prior, she released her debut EP For Broken Ears with her popular record "Free Mind," exploring the desire to find peace of mind and to live life in a fast-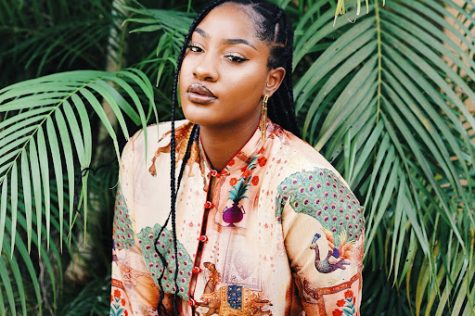 moving and painful world. In 2021, she released her second EP If Orange Was A Place, an album perfect for a drive on a warm day or an outing at the beach. In "Avoid Things," she talks about people's reluctance to change their opinions during a dispute and wanting to separate herself from the contention. Towards the end of the record, she brings amazing riffs as a little treat,  showing off her vocal talents. "Found (feat. Brent Faiyaz)" has Tems exhibiting her alluring head voice with a gorgeous beachy guitar in the background. After the percussion arrives, Faiyaz comes with his vocals and creates a classic R&B love duet. In almost two years, Tems has cemented her place as one of the artists to look out for when it comes to new music. 
The list curated here highlights only a few of the countless Black female musicians that specialize in a wide array of genres. I hope that this list both enriches your musical horizons, and garners an appreciation for the many women in the music industry. Happy listening!