Celebrating the Hollywood on Our Hilltop: The Lewis Brothers
Hollywood awards season casts a spotlight on the world's biggest stars. But it's time to take your eyes off the screen and admire the extraordinary talent we have right here on the Hilltop.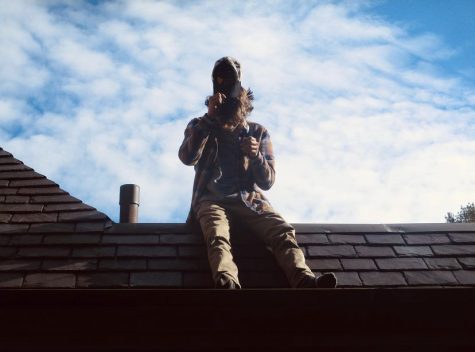 Tommy Lewis '22 and Charlie Lewis '23 have had a large presence at SLS from Blues Band concerts to Coffee Houses. The brothers are gifted songwriters, producers, instrumentalists, and vocalists. Together, Charlie and Tommy contribute their own special flair.  
Since they thrive in different musical areas, they're able to work well together. Charlie said, "I think [Tommy] would admit I'm better at producing than he is, but he's better at singing [and] mixing vocals…So we both have our different specialties."
Charlie is typically most focused on instrumentals: "I played the guitar solo on [Tommy's] song 'Eyes Open'… And then I've helped [mix] some drums in his other songs, especially some of his rap songs." 
Tommy has released a few singles here and there. Recently, Tommy made public a single titled "Leave the Photos in the Basement." And deviating from his norm, Tommy collaborated with Charlie in his 2021 song, "Red Cups." It was the first time the two of them had collaborated on a released project. Tommy tells the story of how "Red Cups" came to be:
"I was doing my homework in my living room, and I heard this little melody coming from my speakers in my room upstairs. And I walked upstairs, and I see [Charlie] working on something and then I just started [singing]… on the spot… Then I recorded that…That was the first song we actually worked together."
Music has always had a big impact on their lives and vice versa. Specifically when it comes to the lyrics of a song he is creating, Tommy likes to incorporate memories and messages. He described music as a "time capsule." As he said, the beauty of music is that "it can hold stuff… Every lyric means a certain thing… It's a way for me to document my life."
Songs bring back memories for Charlie as well: "A certain song will remind me of a certain place I was in my life… This one song, called July by Betcha, reminds me of this [past] July… It was probably… like peak life… Everything was great, there was no stress or anything," he said. "Songs trigger memories for me. And if I ever want to go relive that memory, the song… helps with that."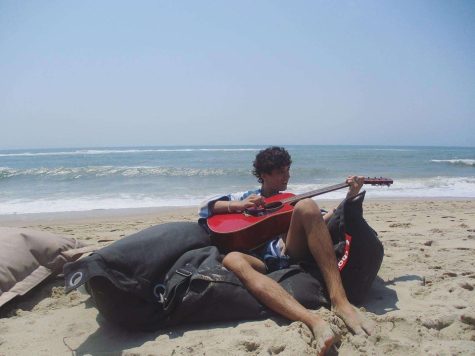 Not only do songs they listen to uncover memories, but Tommy and Charlie also incorporate memories into their own work. Tommy said, "Outside of music, I spend my time doing stuff that I can write good music about. I feel like time is a theme in a lot of music." A lyric in his most recent song is "All this time I wasted, thinkin 'bout the time I'm wasting." Tommy explains, "Time's going by so fast and [we're] just overanalyzing it, but you're literally wasting time thinking about wasting time." 
He adds a piece of advice: "Don't waste a day, don't waste a weekend. We only have so much… Time is very precious."
When writing, Tommy puts a remarkable amount of thought into his lyrics: "Every single lyric of every single song, I could tell you a story about. I feel like [since] songs are short… it would be a waste of time to say anything stupid. If you only have two minutes to get something out, every word should have some significant meaning… I can literally talk for ten minutes about a single line."
Something that Charlie loves about songwriting is the freedom that comes with it. He said, "​​You could literally write about anything, you could produce whatever you want. There's no legit rules, you can kind of take it wherever."
In putting this much effort into their music, Tommy and Charlie have strong inspirations in their lives.
Tommy said, "I've written songs about people just as much as I've written songs about events… So I feel like what just inspires me: life."
Charlie looks up to his older brother and his accomplishments. He said, "What inspires me is that I see my brother, for… example… putting out music."
Charlie has recognized his own talent in saying, " I feel like I should be putting all my work and effort out somewhere, instead of just keeping it to myself."
In exciting news for any of their listeners, both Tommy and Charlie are planning on releasing albums by the end of this school year. Since Tommy is a senior, he is thinking of this album as a way to close his time at SLS. It's "[the] end of an era," as he put it. Similarly, Charlie plans on putting out his own album sometime this spring.
The two brothers don't know if they'll end up in the music industry. But who knows, we may see them on the Grammys stage one day!