Tomorrow is Not Promised – For Kobe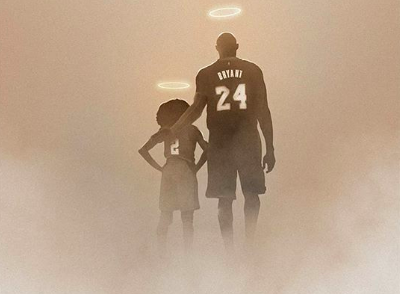 On Sunday, January 26, Kobe Bryant and his daughter Gianna were in a devastating helicopter crash in California, which left Bryant's wife Vanessa a widow, and his three other daughters fatherless. It was a heart-wrenching day for everyone. This tragedy rocked the nation and the world. Despite the fact that I am not a huge NBA fan and never really followed Kobe, this event still breaks my heart. 
At the 62nd annual Grammys, just a few hours after the tragedy, Lizzo opened the show and her performance by saying, "Tonight is for Kobe!" Alicia Keys, the hostess, kicked things off with an a cappella tribute of "It's So Hard to Say Goodbye to Yesterday," and was joined by Boyz II Men. Shen then shared a speech in memoriam, saying, "We are literally standing here heartbroken in the house that Kobe Bryant built." Hundreds of Kobe Bryant fans had gathered outside of the STAPLES Center Sunday afternoon to hold a peaceful memorial service.
The world has learned different things from this event. The lesson I take away the most from this is that you have to cherish every day. Tomorrow is not promised. You need to live in the moment. Don't take your day for granted, and don't stress about the small things in life. Live life to the fullest and just love while you still can. You must love those around you, and tell your loved ones you love them. Love your family and your friends and everyone else around you. If you don't show your love, and you lose someone, you will regret it. Go home today and show your family you love them. Think about everything that you have to be grateful for, and pray for those who are less fortunate. 
January 26, 2020, will forever be remembered as the day the legendary Kobe Bryant died. But legends never die. And love never dies. Events like these, no matter how tragic, unite the world. People from thousands of different backgrounds all join together to love one another and to mourn together. Life is fragile, but when it breaks we come together as a community and heal together. Always remember to cherish every day you live on this earth, cherish your loved ones, and fill each and every day with love. For Kobe.